Learn Pet First Aid from a Live Instructor
The Pet First Aid Level 2 (VTQ) classroom course is ideal for students who want to learn pet first aid that includes a hands-on element to the class. These courses are taught by a UK wide network of accredited instructors who are passionate about animals. Classes are limited to instructor location and schedule and may not include some topics that are covered in the online course.
We also offer an instructor course in Pet First Aid. Email keith@protrainings.eu to join our Pet First Aid Level 2 (VTQ) instructor network and teach this course in the classroom.
---
Pet First Aid Level 2 (VTQ) In-Person Courses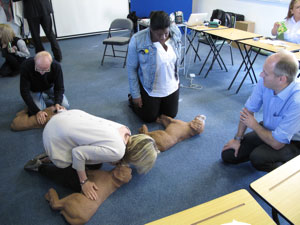 Taught UK Wide
Accredited ProTrainings Instructor
4 - 6 Hour Course
£40 - £60 Fee Per Student
Receive Certificate After Class
---
ProTrainings Instructor Network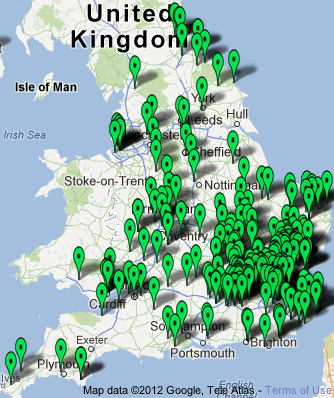 ---
Pet First Aid Level 2 (VTQ) Curriculum Includes:
Below is the content of the online course. Classroom courses may vary slightly.
Introduction to Pet First Aid

Pet First Aid and the Law

The Vet and Your Role in First Aid

When is Veterinary Care Required
Keeping Your Pet Safe in an Emergency
Car Accidents
Pet Proofing Your Home
How Pets Show Pain
Checking Your Pet's Health and Finding Out What is Normal
Taking a Pulse




CPR, Pet Accidents and First Aid

What to do if your cat has an accident


Breathing and Respiratory Problems
CPR Introduction
Pet CPR
Pet CPR Practical Demonstration

Drowning Introduction
Drowning and Treatment

Shock

Pet Fractures Treatment

Spinal injury and moving an injured pet




Medical Conditions

Types of Bleeding

Dressings, bandages and Controlling Bleeding

Pet Wrap Bandages

Paw Problems

Ears, Eyes, and Mouth

Bandaging the Ear

Bandaging the Tail

Bandage Aftercare
Digestive Process
Vomiting in Animals
Pets and Illnesses

Poisoning, Bites, and Stings

High Temperatures and Heatstroke
Hypothermia

Seizures and Epilepsy
Choking Overview
Choking
Snake Bites on Pets
Ticks
Insect Stings
Fly Strike 




Different types and sizes of animals

The older dog


Small dog care

Puppies and young animals

Summary of Pet First Aid

Pets and Fireworks 

Pet First Aid Kits
Advanced Pet First Aid Kits

Summary of Pet First aid

---
Do you have a group of pet lovers that want to learn first aid for their pets?